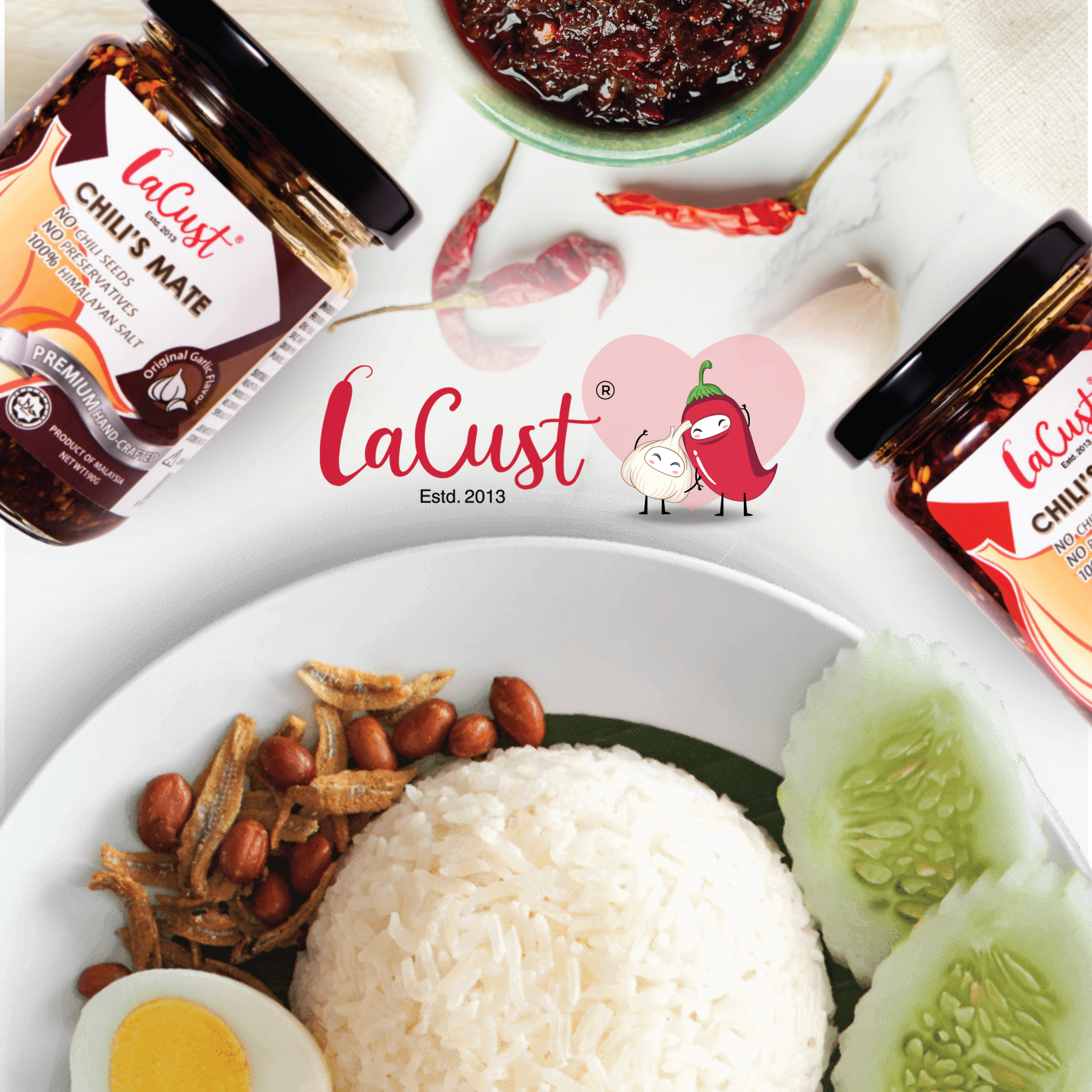 You can't go wrong with Nasi Lemak. To take things up a notch, here is a local recipe and at the end, we'll pair it up with our very own LaCust Chilli.
You'll need these for the nasi:
1) Two cups of rice
2) One can of Santan (150ml to 180ml)
3) Salt to taste
4) Pandan Leaf
You'll need this for the garnish:
1) One cup of Ikan Bilis (Dried Anchovies)
2) Cucumbers
3) Oil to cook
4) Most importantly, for the sambal, our very own LaCust Chilli's Mate.
Steps:
1) Rinse your rice and drain them. Add the coconut milk accordingly to two cups of rice, a pinch of salt, and a little bit of water. Tie the pandan leaf into a knot and add it into the rice and start cooking your rice.
2) Wash and rinse your dried anchovies. Heat up some oil in the pan and fry them until light brown. Set them aside.
3) Wash and cut the cucumber to your preferred size.
4) Once the rice is done, remove the pandan leaf and mix the rice well.
5) Serve the rice onto a plate, add in the ikan bilis and cucumber.
6) Last but definitely not the least, add in our LaCust Chilli.
The fragrance of the rice, the crispy ikan bilis, the juicy cucumbers, on top of a well made LaCust Chilli, what are you waiting for? Get your own bottle of LaCust Chilli today and try this recipe!