【🔥 New Product 🔥】Lacust's Noodles Pack
PACKAGE DETAILS
🔥 Lacust' Noodles Pack 🔥
===================

Lacust ❌ Kano Noodle House

1x (Original or SuperHot) Flavour Lacust Chili Sauce
8x (Wantan OR Pan) Mee Packs

Original Price RM43.90
PRODUCT DESCRIPTION
Chili's Mate Original Garlic Flavor (HALAL)(VEGAN)
A flavorful garlic taste enhancer for people who love garlic with mild spicy.

Chili's Mate Super Hot Flavor (HALAL)(VEGAN)
Another level of spicyness. It come with strong, sharp taste with Lacust condiment recipe.
Spicy Garlic Sauce (HALAL) (VEGAN)
Spicy Garlic Sauce is our latest , most ADDICTIVE product.
Different from Chili's Mate series Onion-Garlic 2:1 ratio , it made from 100% Garlic ,with double roasted Gold Sesame ,finished with Pure Olive Oil.
Best served with Spaghetti Aglio e Olio , Bread and Cracker , is a must have condiment in SMART LADY's kitchen.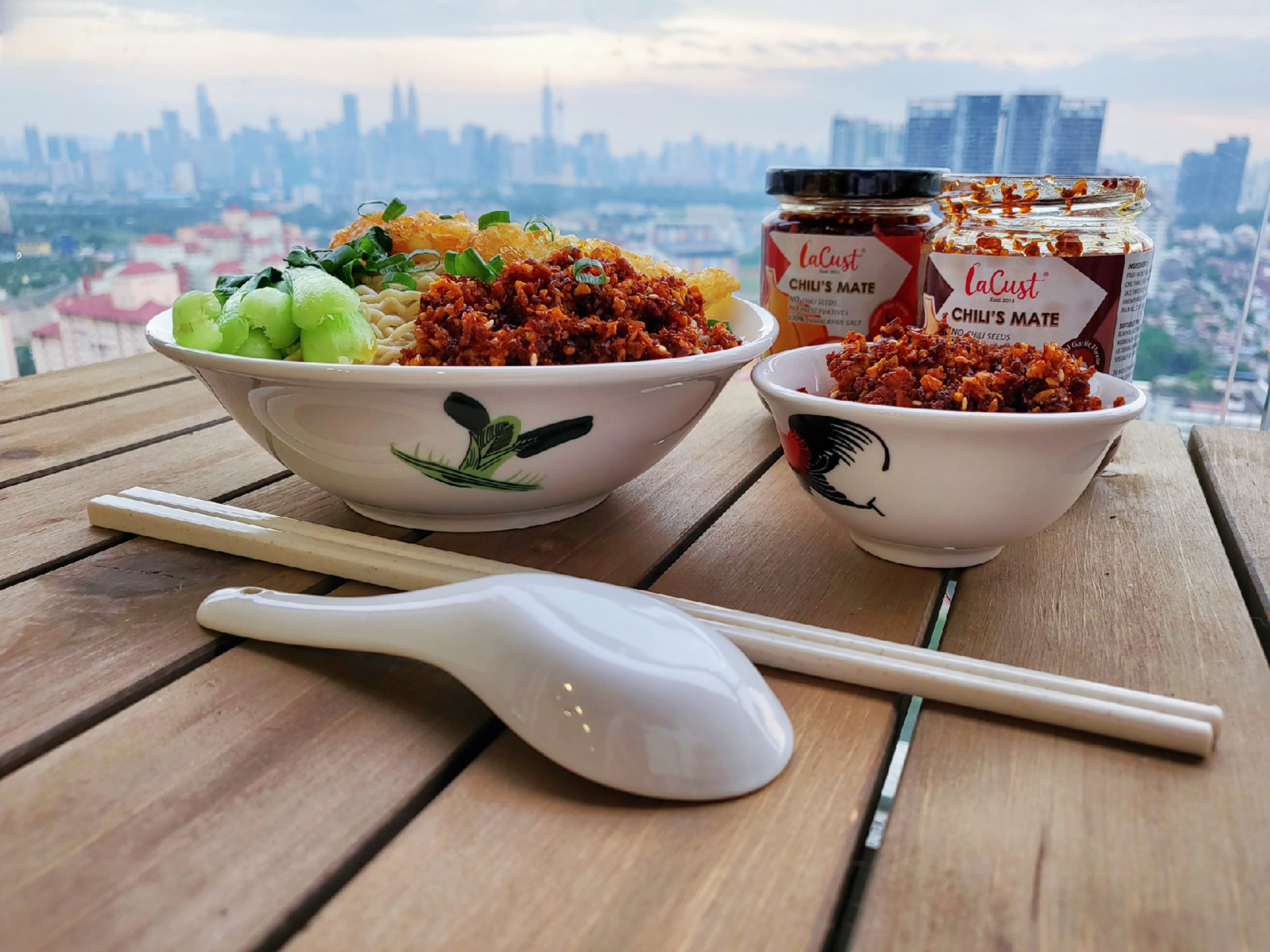 SHELF LIFE
12 Months Once Opened , Keep In Cool Dry Place , Finish Within 2 Months. **DO NOT PUT INTO FRIDGE
---