LACUST - CUSTOMER REVIEW ON JAYA GROCER
---

Bought Lacust at A exhibition, it is totally taste amazing, love it. Yum 😋
---

Chili sause yang sangat sedap. Penghantaran yang sangat cepat.
---

Absolutely addictive!!! The first time I bought it was from Aeon Max Value Prime and I can't wait to go home and try it out! To my surprise it surpasses my expectation and it taste so good no matter you just ate it like that or with rice, bread...etc. I'm definitely recommending it to all my family members and friends! Keep it up team Lacust! 👍🏻 👍🏻

---

Lacust returning customer as the chili is really good.
---

Very good chili sauce in Malaysia!
---

Strongly recommend this product!
Good service and fast delivery.
When I received the parcel, two bottles was broken.
Inform the staff and immediately take action!
Will come to buy again.
---

Try at expo Mitec, never buy any sauce before , tis is first time buy it. nice, like it
---

Absolutely worth to try
---

Love it sosososososososso much !!!! come sutera mall now !!!
---


Taste is very good.. Yummy.. I'm like it.
---

Super good bought in skudai food fair
---

Taste good, best chili ever 👏👏
---

Its really yummy! Can i know where to repurchase?
---

Great taste! Keep it up!
---

This is superb !!strongly recommended
---

I like the taste.and the staff are very good service
---

A very tasty product. BTW, where can I get it? Want to refill again
---

Warning!!! Once you try these sauce definitely will hook up with it

:)
---

Best chili sauce I ever try and unforgettable...Thanks for the staff of La Cust for delivery to my house area.Great service.

---

Bought it at tebrau foodexpo .. love it so much!!!!! Super addictive !!!
---

Omg it's so nice !!!!!! Bought in Setia alam food expo

:)!!!!
---

Delicious chili's mate !! i love it
---

Super delicious , SUPER Fragrant!!! THE BEST OF THE BEST. Love it
---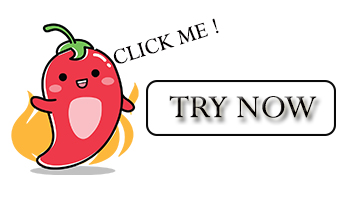 ---